Functional Nonwoven Fabrics
We can process our nonwoven fabrics to functionalize them.
Combining different functionalities transforms regular nonwoven fabrics into high performance,
high value-added materials that are a rank above the rest.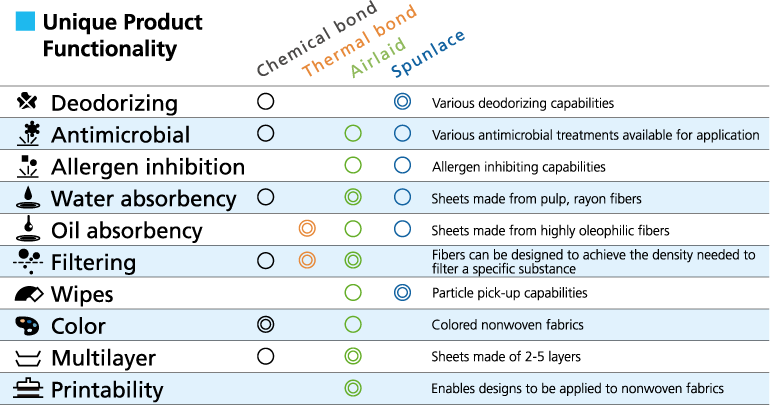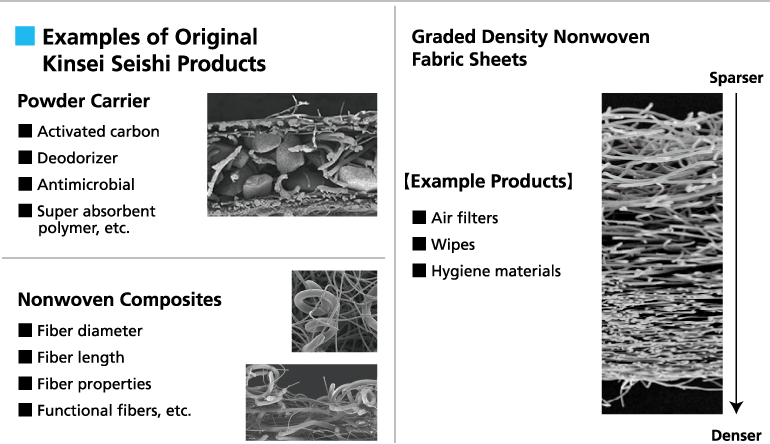 We are dedicated to developing and realizing unique functional nonwoven fabrics and
related products together with our customers faster than the competition.